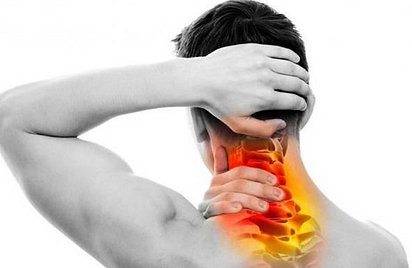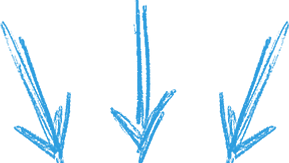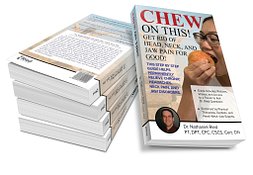 All workshop attendees will receive Dr. Ried's book , " CHEW ON THIS! : Get Rid of Head, Neck, & Jaw Pain for Good"
"I came in for neck/jaw pain that was about 7 out of 10. Since I have been coming to therapy with Dr. Ried, over the past few weeks, I have made great progress. I an now pain free in my neck, shoulder, and jaw. I feel like I'm on the road to success...Pain free. Thanks for your help Dr. Ried!!" - Marquita C.
"This was my first PT experience and I'm so glad it was with Dr Ried. He took the time to throughly discuss my neck pain and explain the science behind his technique. It helped me to understand the the root of my pain and learned ways to manage the pain. I highly recommend Dr. Ried because he is very knowledgable, highly trained, and has a passion of treating his patients one on one. I'm so glad I found him!"
- Carrie N.
Free Neck Pain and Headache Workshop
Where: Fort Worth Head, Neck, & Jaw
Address: 6145 Wedgwood Dr.
Fort Worth, TX, 76133
Phone: 817-380-8077
Date: March 13th at 9:00am
What Past Patients Have To Say!
Do you wake up with neck pain or headaches in the morning?
Do you get soreness or pain in your jaw or temples?
Do you get nauseated when you have a headache?
Does your headache start in the neck and go to your eye?
Do you get numbness or pain in your face or down your arm?
Do you get neck or shoulder pain with driving, sitting, or movement?
Are you afraid your pain will get worse if you don't do anything about it?
If you have answered YES to any of the above questions - the Free Neck Pain and Headache Workshop may be a life-changing event for you
Attention Neck Pain and Headache Sufferers!
FREE NECK PAIN AND HEADACHE WORKSHOP REVEALS HOW TO NATURALLY HEAL NECK PAIN AND HEADACHES FOR GOOD,
SEATS ARE LIMITED
A Doctor of Physical Therapy will perform a thorough history and examination of your injuries in order to see if Fort Worth Head Neck and Jaw would benefit you.
Perhaps you have some questions and you think it would be better to speak to someone at Fort Worth Head Neck and Jaw first so you can be 100% sure that we can help you.
Experience the difference at Fort Worth Head, Neck, & Jaw!