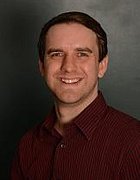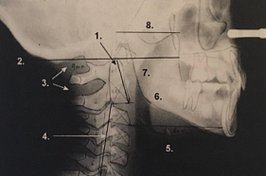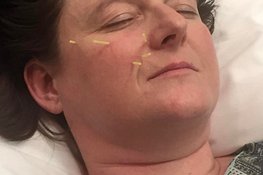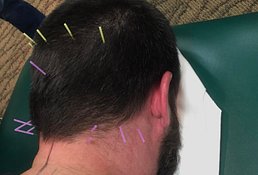 Advanced Dry Needling & Manual Therapy of the Cranio Facial, Cervical and Thoracic Spine
Do you have patients with head, neck, or jaw pain?
Join us for this 14 hour course!
This course will focus on Advanced Dry Needling & Manual Therapy as well as Evidence Based Treatment of the Head, Neck, and Jaw.
Date: Oct 2, 2021; 9 am-3:30 pm
Location: Ried Physical Therapy @4900 Overton Ridge Blvd. #200. Fort Worth, TX 76132. Price:$299
Dr. Nathaniel Ried, PT, DPT, CFC, CSCS, Cert. DN
Owner/Physical Therpist
Nathaniel is originally from Minnesota but has lived in the DFW area for the last 18 years and calls the DFW area his home. He got his BS in Exercise Science from the University of Texas in Arlington and then ventured out to West Texas to get his Doctorate of Physical Therapy degree from Texas Tech University. While at Texas Tech, Nathaniel also worked with the Texas Tech Red Raider football team and helped teach Gross Anatomy in their physical therapy program.
Nathaniel has extensive training and is certified in clinical soft tissue manipulation, myofascial release, spine mobilization/manipulation, manual lymphatic drainage, and trigger point therapy. Nathaniel is also a Certified Strength and Conditioning Specialist and is certified in Dry Needling. He is a big believer in continuing education and has developed an interest in treating Vestibular (vertigo and balance) and Craniofacial (neck, Jaw, face dysfunction) patients.
Nathaniel is only one of four physical therapists in the state of Texas to be certified in Cranio-mandibular Head, Neck, and Facial Pain from the University of St. Augustine. University of St. Augustine has the only university accredited post-doctural Cranio-mandibular Head, Neck, and Facial Pain program in the nation. Dr. Mariano Rocobado created the Cranio-mandibular, Head, Neck, Facial Pain Certification Program at St. Augustine University. Dr. Mariano Rocabado is a leading international expert in the field of TMD and Craniofacial Pain
With a previous history of chronic headaches, Nathaniel has a passion for treating headache patients and has used his previous education and training to develop a unique Headache Program.Nathaniel has also written a book about head, neck, and face pain entitled: "Chew On This! Gid Rid Of Head, Neck, And Jaw Pain For Good!"
Nate loves to watch Texas Tech sports, Dallas Mavericks basketball, and Dallas Cowboys football.
Have questions or want to enroll over the phone? Call: (817) 380-8077 (Leave a message on Voicemail for after hours)
Course Objectives:
1. Acomprehensive physical examination of the head, neck and upper thoracic regions
2. Mechanisms and characteristics of headache, neck jaw, and shoulder pain and the related patient behavior
3. Manipulations/Dry Needling to the neck, cranio-facial, upper thoracic spine, as well as mobilizations to the cranium
4. Discuss and present cases with spinal dysfunction
5. Describe the indication and contraindications of spinal manipulation/dry needling
6. Discuss the role of therapeutic exercise and preventative measures in the management of spinal dysfunction,especially with regard to posture
Things You Will Learn
1. Review Structure and Active Movements
2. Mid-Cervival palpation PIVM
3. Mid-Cervical Manipulation/Dry Neelding
4. Subcraniel Special Tests and Manipulation/Dry Needling
5. Cervico-thoracic PIVM
6. Cervico-thoracic
Manipulation/Dry Needling
7. Cranio-Facial Manipulation/Dry Needling