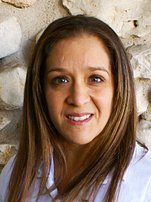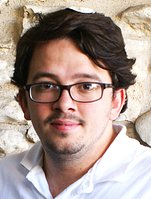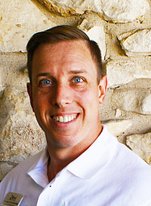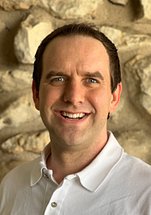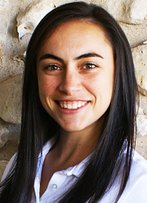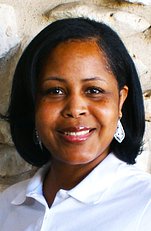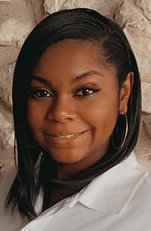 Dr. Nathaniel Ried, PT, DPT, CFC, CSCS, Cert. DN
Owner/PhysicalTherapist/Author
Nathaniel is originally from Minnesota but has lived in the DFW area for the last 18 years and calls the DFW area his home. He got his BS in Exercise Science from the University of Texas in Arlington and then ventured out to West Texas to get his Doctorate of Physical Therapy degree from Texas Tech University. While at Texas Tech, Nathaniel also worked with the Texas Tech Red Raider football team and helped teach Gross Anatomy in their physical therapy program.
Nathaniel has extensive training and is certified in clinical soft tissue manipulation, myofascial release, spine mobilization/manipulation, manual lymphatic drainage, and trigger point therapy. Nathaniel is also a Certified Strength and Conditioning Specialist and is certified in Dry Needling. He is a big believer in continuing education and has developed an interest in treating Vestibular (vertigo and balance) and Craniofacial (neck, Jaw, face dysfunction) patients.
Nathaniel is only one of four physical therapists in the state of Texas to be certified in Cranio-mandibular Head, Neck, and Facial Pain from the University of St. Augustine. University of St. Augustine has the only university accredited post-doctural Cranio-mandibular Head, Neck, and Facial Pain program in the nation. Dr. Mariano Rocobado created the Cranio-mandibular, Head, Neck, Facial Pain Certification Program at St. Augustine University. Dr. Mariano Rocabado is a leading international expert in the field of TMD and Craniofacial Pain
With a previous history of chronic headaches, Nathaniel has a passion for treating headache patients and has used his previous education and training to develop a unique Headache Program at Fort Worth Head, Neck, and Jaw. Nathaniel has also written a book about head, neck, and face pain entitled: "Chew On This! Get Rid Of Head, Neck, And Jaw Pain For Good!"
Nate loves to watch Texas Tech sports, Dallas Mavericks basketball, and Dallas Cowboys football.
After growing up in Laredo, Katy travelled to Lubbock to attend Texas Tech University. At TTU, she spent four years competing on the cross country and track and field teams while earning her Bachelor of Science in Exercise and Sports Science. She then attended Texas Tech University Health Sciences Center where she received her Doctorate of Physical Therapy.
A majority of Katy's clinical experience comes in orthopedic and manual therapy settings. She is also certified in astym therapy, an instrument assisted treatment technique that facilitates soft tissue healing. While her involvement in sports is what initially attracted her to pursue physical therapy, she realizes the importance of restoring health, function, and quality of life to all patients regardless of their age, activity level, or athletic ability.
Katy enjoys running, riding her bike, hiking, eating ice cream, watching sports, and spending quality time with family and friends. She loves cheering for any Texas Tech sports team, the Dallas Cowboys, Texas Rangers, and San Antonio Spurs.
LeeAnn Wells, BS
Front Office Manager
LeeAnn has lived in Fort Worth, Texas all of her life and is enjoying how much the city has changed in these recent years. She graduated from the University of North Texas in 2001 and began her career in the medical field. She has worked in several disciplines of medicine including Family Medicine, Cardiology, Opthamology and Physical Therapy. It is very important to LeeAnn to be a part of the patient's healing process.
LeeAnn loves spending time laughing and joking with her husband and kids. She also enjoys watching basketball, eating mexican food and dancing, even though she can't dance to save her life.
A Doctor of Physical Therapy will perform a thorough history and examination of your injuries in order to see if Fort Worth Head Neck and Jaw would benefit you.
Corey grew up a little bit of everywhere, eventually going to Texas State University to earn a Bachelor degree in Exercise and Sport Science. He stayed at Texas State University to study physical therapy, graduating with his Doctor of Physical Therapy degree in 2018.
Corey's clinical experience and post-doctoral training focused on sports and orthopedics, including post-surgical care and return to sport rehab. He has certifications in sport-ortho manual therapy and running rehabilitation specialization through the Institue for Athlete Regeneration. Corey's focus as a clinician is applying the best available techniques to help people return to the activities they love doing.
Outside of the clinic, Corey enjoys fishing, archery, bowling, cooking, trivia, exercising, and traveling. Corey is a big fan of the Dallas Cowboys, and loves watching any sport.
Perhaps you have some questions and you think it would be better to speak to someone at Fort Worth Head Neck and Jaw first so you can be 100% sure that we can help you.
Dr. Katy Allen PT, DPT, Astym Cert
Therapy Manager
Dr. Corey Hughes, PT, DPT, CSOMT, RRS, CCP Physical Therapist
Kristal Cordero PTA, BS, CCP
Physical Therapist Assistant
Kristal was born and raised in El Paso, Texas. Prior to moving to Fort Worth, TX in 2009 Kristal lived in San Diego, CA for about 8 years. Kristal completed her Bachelor of Science degree in Kinesiology from Texas Christian University before going to Navarro College to complete her Physical Therapist Assistant education.
Kristal found her passion for physical therapy from being an athlete most of her life and having to rehabilitate through various injuries. A majority of Kristal's clinical experience is in outpatient clinics with a focus on orthopedic and manual therapy, as well as with a significant amount of time working with patients experiencing chronic pain. Kristal strives to bring every single patient confidence to move again without fear, so the patient can get back to enjoying life fully. She hopes the education and techniques learned in physical therapy can be carried on long after discharge so the patient can continue to maintain their progress independently.
For the last 9 years Kristal has trained in Brazilian Jiu Jitsu and Judo. She currently holds a black belt in Judo and a purple belt in Brazilian Jiu Jitsu. Kristal also enjoys weightlifting, cooking, hanging out with friends, and is a huge UFC fan.
Colby Mears, BBA
Client Coordinator
Colby grew up just outside of Fort Worth, where his family has lived for more than 60 years. To further his education he attended Hardin-Simmons University in Abilene, TX where, in 2018, he obtained his BBA in Management and Marketing while minoring in Leadership Studies.
Colby found his talent in art via photography classes in high school and expanded those skills into digital media, including web and graphic design.
Outside of work, you may find Colby hiking with his dog, spending time with friends, or enjoying a binge-worthy series on Netflix.
Ashley Hodges, BS
Front Office Manager
Ashley was born and raised in Indianola, Mississippi but has lived in numerous places including Kansas, South Carolina, Hawaii, Georgia, and now has decided to plant roots in Fort Worth, TX. She graduated from Mississippi University for Women in 2013. She has worked in multiple discipllines including hospice, family medicine, home health, and physical therapy. Ashley loves being able to make meaningful connections with patients and being able to make a difference. Her favorite motto is "if better is possible then good is not enough" and it is a philosophy that she applies to all that she does.
Ashley loves spending time with family and friends and although she is not a big sports fan, she admits that the Dallas Cowboys are growing on her!